Original article by Alex Kamczyc – Recycling Today.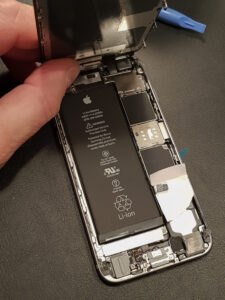 Picture: Thilo Parg. CC licensed.
The New York State Senate has passed the Digital Fair Repair Act, which will expand consumer access to tools and information to repair personal electronics. The bill passed on 3 June by a near-unanimous vote of 145 to 1.
The bill requires original equipment manufacturers to make diagnostic information, replacement parts, schematics, special tools and firmware available to independent repair providers. "This means that repair shops that are fixing these devices will get the support they need without jumping through the hoops that manufacturers make them jump through to control their work," comments Nathan Proctor, director of the United States Public Interest Research Group. "I hope this will put pressure on the industry to expand access to repairing their devices.
Read more here.