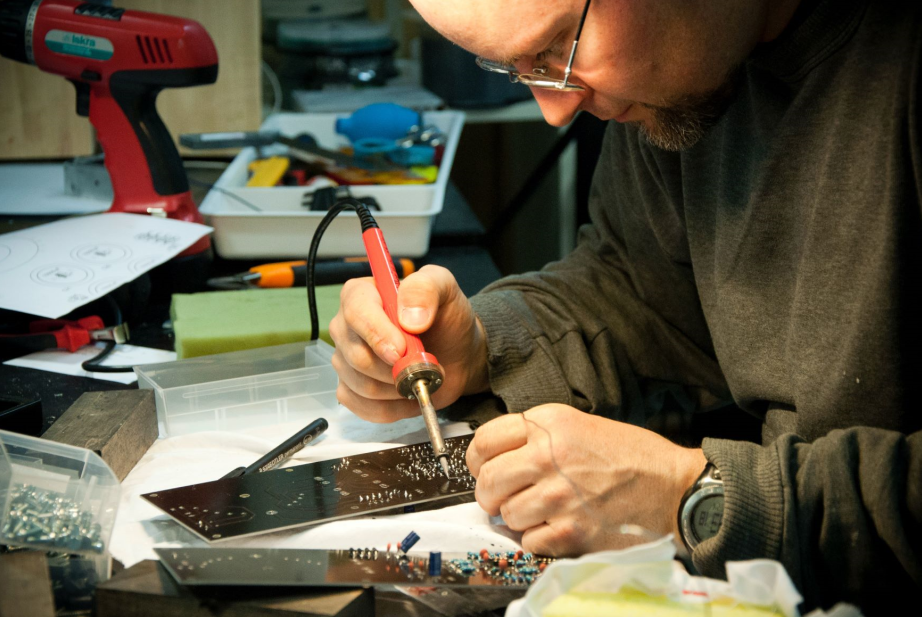 The Austrian government launched a new bonus to promote the repair of electronic devices. The national scheme allows consumers to recover half the cost of repairing an old electrical device. Climate Minister Leonore Gewessler launched the scheme with the intention of "making repair attractive again". Up to €200 of the cost of a repair is refunded, which means cheaper repairs, less e-waste and a boost for local repair companies.
Individuals resident in Austria can exchange the repair bonus for cost estimates or for the repair of their devices. The range of products eligible for the repair bonus includes almost all electrical and electronic equipment commonly used in private households.
Making repair more accessible is a central part of the right to repair. That is why the large number of repairers involved in the scheme is so important. Since the launch of the project on 26 April, some 1,200 companies across Austria have accepted the rebate. The fact that so many companies and independent repairers are involved is fantastic, because it makes it easier for consumers to approach their local repair shop to get their device fixed.
So how does it work for Austrian consumers? With the bonus, device repairs are now half the price, so users can simply download the bonus voucher online and go to one of the companies that accept the bonus. Each voucher finances 50% of the cost of the repair, up to €200 per product repair. It also subsidises 50% of the price of a repair estimate, up to a maximum of €30. The bonus can be exchanged when the invoice is paid and must be valid at that time, regardless of when the order was placed. After the voucher has been exchanged, a new voucher can be requested and used to repair another device. Customers pay the difference, which makes the repair very economical in general. The scheme to promote repair is financed with 130 million euros from the EU's Next Generation pandemic rescue fund. Austrians will be able to apply for the bonus as long as funds are available.
This is not the first initiative Austria has taken to make repair more affordable. The idea is based on the repair vouchers used by the City of Vienna since autumn 2020. This voucher covered a wide range of consumer goods and was capped at €100. The project was a great success and promoted thousands of reduced-price repairs of all kinds of products. Data published last year on the pilot showed that in more than 90% of cases, defective items could be successfully repaired and given a second chance. The success of the idea proved the effectiveness of the repair and saved a significant amount of resources and CO₂ emissions. In addition, in 2020, the Austrian government reduced VAT on repairs of bicycles, clothes and shoes.
With device repairs at half price throughout the country, repairing an old device is now more affordable and accessible for all Austrians.